Wednesday, October 9, 2013 22:42. .
. .I have gone through and found several videos addressing UFO's, supernatural phenomena, and Nephilim.  The reason I focus on these things so much is that the NWO, Nephilim, Illuminati, and UFO's are all related directly.  I want people to realize that  Jesus meant more than what meets the eye when He said, in Matthew 24:37-43:
37 But as the days of Noah were, so shall also the coming of the Son of man be.
38 For as in the days that were before the flood they were eating and drinking, marrying and giving in marriage, until the day that Noe entered into the ark,
39 And knew not until the flood came, and took them all away; so shall also the coming of the Son of man be.
40 Then shall two be in the field; the one shall be taken, and the other left.
41 Two women shall be grinding at the mill; the one shall be taken, and the other left.
42 Watch therefore: for ye know not what hour your Lord doth come.
43 But know this, that if the goodman of the house had known in what watch the thief would come, he would have watched, and would not have suffered his house to be broken up.
We are the generation that will see the coming of Jesus! Somehow, this alien deception ties into the return of Christ!  Even the elect shall be lead astray. We know the elect are either the Jews, or all of those who follow Christ Jesus.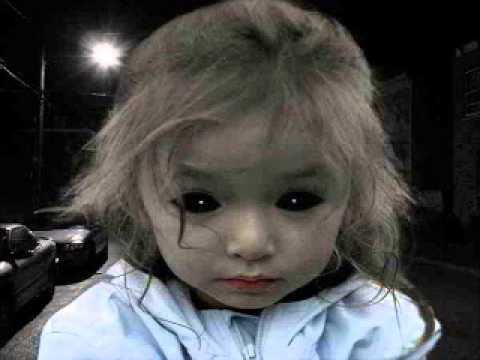 Who Are the Sinister Black Eyed Children?
YouTube Text: Frightening reality or urban myth? Who are the sinister black-eyed children that are being reported worldwide? They are knocking on doors, rapping on windows, asking to come in. They seem to need an invitation, but why? David Weatherly describes his research into the phenomenon as Whitley Strieber asks, 'can this be real?' EXCEPT, Whitley has reason to believe that it may be. It turns out that he has seen such a child…
David Weatherly has been investigating paranormal subjects for over 35 years, investigating cases around the country and abroad. He has written on a diverse range of topics including cryptozoology, UFOs and hauntings. David writes for Intrepid Magazine and his blog can be found at Two-Crows Paranormal.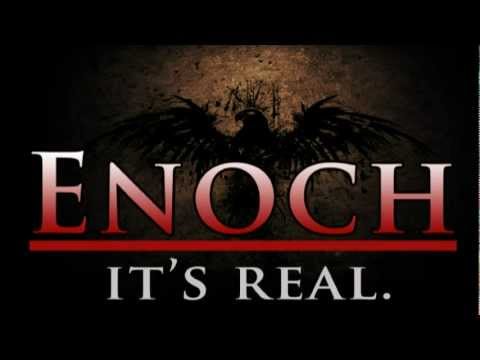 Book of Enoch: REAL STORY of Fallen Angels, Devils & Man
I just love this guy! Trey Smith explains everything in a clear and concise way that, not only makes it more interesting, but makes it easier to comprehend!
YouTube Desc: Enoch (Book of Enoch): The Enoch video (released 2012) is a journey 5000 years in the past through the eyes of Enoch, 7th from the Biblical Adam, and great grandfather of Noah. Enoch covers the Fall of the Angels (Watchers), producing Nephilim, Annunaki, and / or the Discovery Channel's Ancient Aliens (Ancient Aliens). Enoch also covers Serpent / Reptilian creature/s. Popular TV shows such as Ancient Aliens say we are encountering "Ancient Aliens", Entities, alien beings, alien agendas, UFO's, UFO sightings from ages past, UFO sightings in modern day; but more than this, if Enoch is correct — not only does it mean we are "not alone" — but greater still — he paints a picture that is somewhat darker, grander in scope, and encompasses all mankind, history, the whole universe, and dimensions from heaven to hell, and all the things that lurk between.
Enoch video produce by Trey Smith
http://www.nutshellnewz.com/
http://readthieves.com/
http://treysnutshell.com/
http://www.treysmithbooks.com/
http://godinanutshell.com/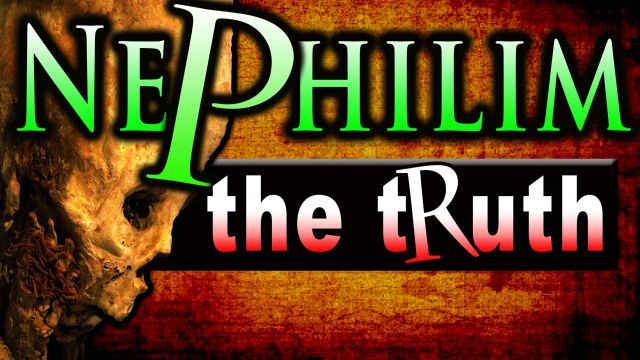 Nephilim: TRUE STORY of Satan, Fallen Angels, Giants, Aliens, Hybrids, Elongated Skulls & Nephilim
YouTube Desc: Nephilim (DEFINITION): The Nephilim (nɛfɨˌlɪm) were the offspring of the "sons of God" and the "daughters of men" in Genesis 6:4. The pre-flood / post flood, genetic hybrids of the ancient world. Ezekiel 32:27 "the fallen mighty (גִּבֹּורִים נֹפְלִים) of the uncircumcised (Nephilim), which are gone down ( יָרְדֽוּ) to the grave (hell) with their weapons of war. These are but a few of the writings from the Bible, the Book of Enoch and cultures around the globe…. demons to some, genetic hybrids to more, fallen angels to others, and "underworld gods" to still more.
Some commentators on the Nephilim topic have included: Ancient Aliens Debunked, L A Marzulli, Steve Quayle, David Icke, Chris White (Ancient Aliens Debunked) & others.
Nephilim: Other videos by Trey Smith
Evolution: Tale of Modern Myth http://youtu.be/Gjvuwne0RrE
Theory of Everything by Trey Smith http://youtu.be/mtBz1roiQR8
Enoch: Book of Enoch http://youtu.be/BZGN6EKjvAo
Benny Hinn: TRUE STORY of Greed vs. God http://youtu.be/l73exrXr_hE
Thieves: One dirty TV pastor and the man who robbed him http://youtu.be/kYY5Zz9yV1E
Choice by Trey Smith http://youtu.be/S-SzIJngWqE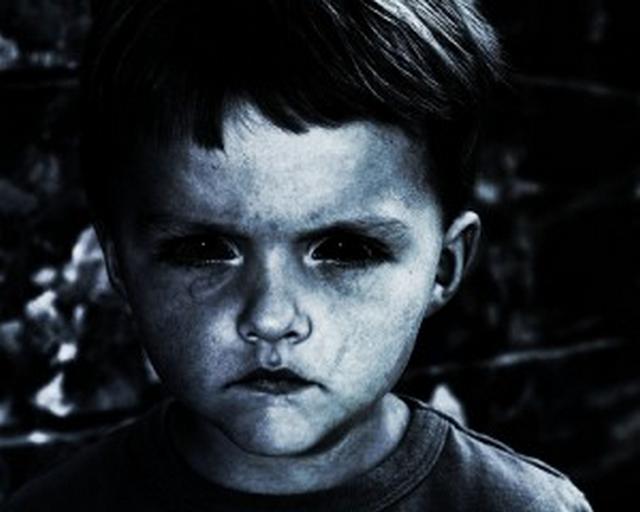 Gary Stearman Show–Black Eyed Children
The Stan Romanek Story – Messages – Full UFO Contact Documentary
YouTube Desc: The Stan Romanek Story – We are not alone and Stan Romanek can prove it. From his first sighting of a UFO to chilling alien abductions, Romanek relives his personal journey as a conduit of extraterrestrial contact. But what's most shocking are the strange messages these unearthly visitors communicate to Romanek – authentic equations relating to space travel and planetary diagrams pinpointing what could be an auspicious date for the human race.
The national spotlight has followed Stan Romanek ever since the release of the "Peeping Tom" video of what he strongly attests is an actual extraterrestrial. Interviewed on "Larry King Live" and elsewhere, his true story of extraterrestrial contact is quite famous. More importantly, Romanek's gripping tale – augmented by video footage, photos, and physical evidence – is the most documented case of all time.
UFO Hidden Truth – Full length Documentary. Aliens or Fallen Angels?
This documentary proves their existence, and their purpose. Fallen angels? or alien life? Truth revealed.
The Nephilim Breeding Program
YouTube Desc: L. A. Marzulli is the author of The Nephilim Trilogy. The Nephilim Trilogy made the CBA best sellers list and continues to thrill readers a decade after the first book in the series was published. Marzulli received an honorary doctorate from Pacific International University for his work on the Nephilim Trilogy.
Marzulli is also the author of the non-fiction work, Politics, Prophecy & the Supernatural. The book packs a hard hitting expose of how the current political landscape may bring about ancient Biblical prophecies, which then may trigger supernatural events that are foretold in the book of Daniel and Revelation.
The Alien Interviews, features 17 personal, intense interviews with people who have been directly involved with the UFO phenomena. The book was written for the skeptic with various world-views presented as to what these phenomena may be.
L.A. Marzulli Explores UFO Phenomena & Contacts with Entities
YouTube Desc: Author L.A. Marzulli discussed his research exploring UFO phenomena and contacts with entities, which he's chronicled in his new eBook The Alien Interviews. Most skeptics ignore data from alien abduction cases, Dr. David Jacobs told Marzulli, who cited a case where a woman was abducted in front of nine other people, and had signs of radiation sickness upon her return. Joe Jordan of the CE4 Research Group has engendered controversy in the UFO community. He claimed his evidence that abductions can be stopped by reciting the name of Jesus, has been hushed up, said Marzulli.
A pair of witnesses named Matt & Laura revealed to Marzulli they saw a wide diamond-shaped craft with blinding lights doing acrobatic flips in a field, while contactee Lynne Dickie told him entities advised her to take photos of the sky, and later she saw spaceships in the photos. Dr. Lynne Kitei's description of the "overwhelming" Phoenix Lights shares similarities with Ricky Sorrels' account of the huge Stephenville craft, he noted.
Marzulli has concluded that UFOs, alien abductions, cattle mutilations, and other phenomena are interrelated. He believes the entities people call aliens are not actually extraterrestrial, but rather interdimensional. They are malevolent, fear-mongering beings, equivalent to the fallen angels of the Bible, and have the ability to shape shift into any appearance, he said.
The Nephilim & The Coming Strong Delusion
Soul Deceiver. The world thinks he is their savior, but he is luring their souls on a one-way ticket to hell. If you like action, suspense, and mystery, check out Lyn Leahz's Best Seller, Soul Deceiver, BOOK ONE in the fast-paced Eternal Soul Series. Recommended by international best-selling authors, Walid Shoebat & Joel Richardson .. It's a page turner! CLICK BOOK PHOTO to find out more!